<! ========= Cool Timeline Free 2.3.2 =========>
Timeline
Inland Metal
Second semester at SFSU I took a job in the shipping department of Inland Metal. Full disclosure: My stepdad worked (and still does) at Inland. He got me the job. I worked full days packing cellphone tower antennas. You know..
Read More
Clutch Connection/Oil Connection
After the quick stint in the Aviation Instruments office, I decided to get dirty at a local oil changer/transmission shop. I've always been into cars. My stepdad had a series of old jalopies he was always working on and my..
Read More
Wherehouse Music
Just couldn't get enough of this place. Second stint at Wherehouse music. Got a raise to $5.15/hour and started working at the North Texas Street store in Fairfield, CA. Again, I alphabetized CDs and cassettes, ran the register, and helped..
Read More
San Francisco State University
I transferred to SF State in the winter, which was weird because usually people transfer in the fall. I was out of sync and out of sorts, but looking back so was everyone else. SF State is a commuter school...
Read More
Aviation Instruments
After I got fired from Copy Max, I hit up the old job board at Solano Community College. An actual cork board with printed job listings. A company called "Aviation Instruments" (I think) was hiring a part-time office worker. The..
Read More
CopyMax
I left Pipe Shields when my school schedule became too erratic for a nine-to-five job. Plus I became pretty disillusioned with office work after the time sheet fiasco. Enter CopyMax, where I made the wildest print jobs come true using..
Read More
Pipe Shields
First big-time office job while attending community college. Worked as the Apple IT guy for a medium-sized industrial business in Vacaville, CA. Pipe Shields made shields for pipes—pipes in refineries and factories that contained hot or dangerous chemicals. I maintained..
Read More
Solano Community College
Enrolled in Solano Community College, undecided major. Signed up for the basics required for transfer to a state school, a creative writing class, and two anthropology classes. I was elated to have choice in what I could learn. I remember..
Read More
Wherehouse Music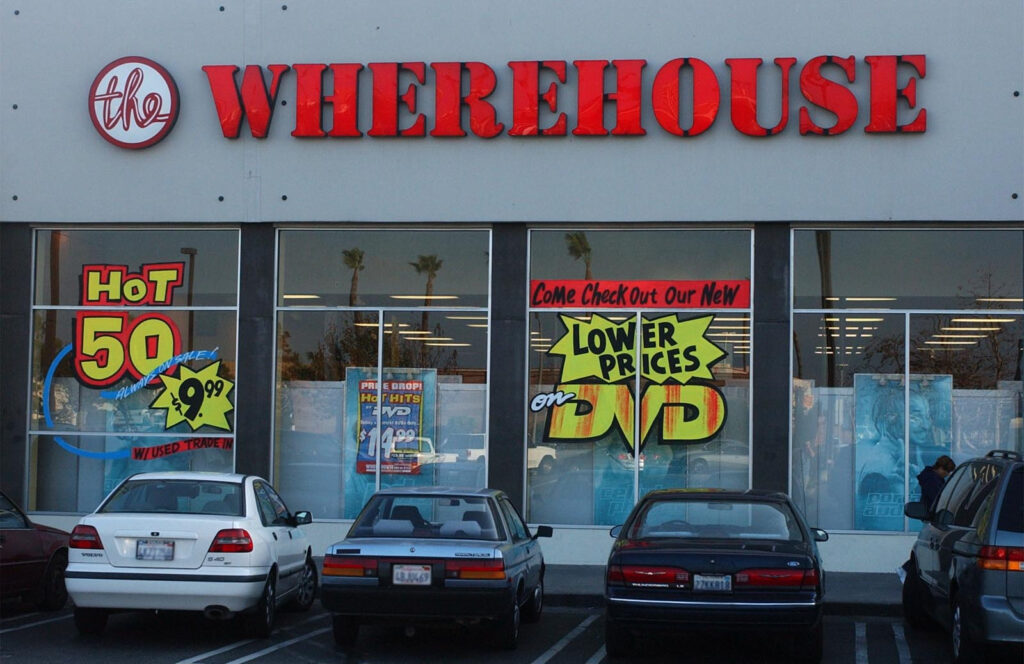 Yes, they spelled it that way. It was founded in the '80s when misspellings were clever. Second part-time job at the infamous music store. I alphabetized CDs and cassette tapes, ran the cash register, and helped the manager open and..
Read More
JCPenny
My first job in the Solano Mall, Fairfield, CA. Part-time salesperson and cashier in the sportswear department of JCPenny during the holidays. One time a lady called and asked if we carried a Braves parka. I looked around, saw an..
Read More